Product Name: Die-cut Paper Lids
Usage: For heat sealing paper cups and plastic Cup
Feature:High barrier, Easy Peel.
Description
Die-cut Paper lids is made of paper laminated  aluminum and plastic film. which are used for sealing cups containing  noodles, yogurts, ice creams, snack etc. and all kinds of cup-packed products that require high safety barriers and effective protection against external environment. In our offer, we have a wide range of co-extrusion paper aluminum plastic thicknesses, and different types of heat sealing layer. 
Advantages
resistant to mechanical damage
high sealing power for different types of cups
high printing quality
cost-effective
Specs
Paper/Aluminum/heat sealing film
PET/Aluminum/heat sealing film
PET/Paper/heat sealing film
PET/Paper/PET/heat sealing film
Printing: Offset or Rotogravue
Application
instant noodle, snack,yogurt, etc.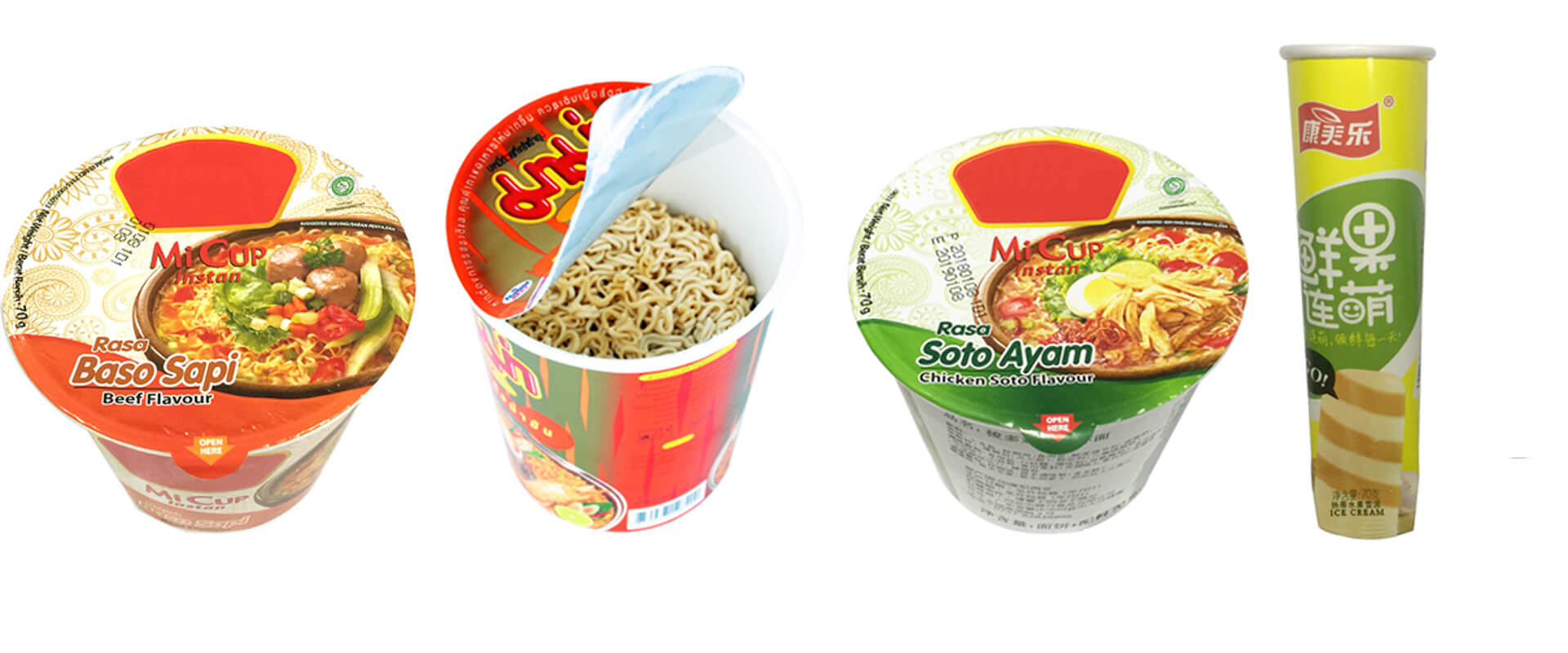 Packing details