BrightPacking manufactures and distributes high-quality packaging materials and related innovative packaging container. The Company's products are used primarily for the dairy foods, beverages,coffee and in health care applications.
BrightPacking Solutions Provide lidding foil, die-cut lids, heat-seal die cut lidding, roll foil lidding, yogurt lidding, inner-seal lidding, food packaging, beverage packaging, single serve lidding and related packaging container.
Packaging is brightpacking's business and the Company brings more to the marketplace than manufacturing capabilities and technical expertise. Brightpacking professionals offer one-stop service. Cost effective and innovative packaging solutions are tailored to the customer's business and products by using the most advanced technology.
People make the difference. brightpacking takes pride in award-winning developments and problem-solving abilities. Strategic alliances with suppliers, industry associations, and educational institutions allows brightpacking to access the expertise of packaging professionals worldwide.
Partnerships with customers are key to the Company's success. Brightpacking maintains close contact with customers to develop the right packaging solution by offering expertise that can help improve packaging, processes and, ultimately, customer profits.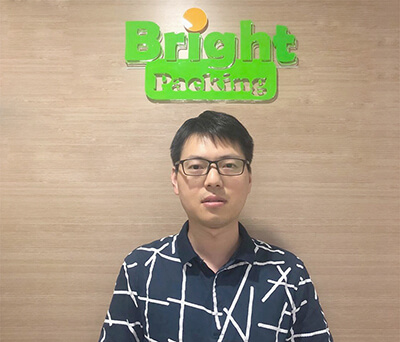 Charlie, CEO
I work in fleixble lidding industry for 10years.
stive to provide cost-effeive and sustainable packaging to customer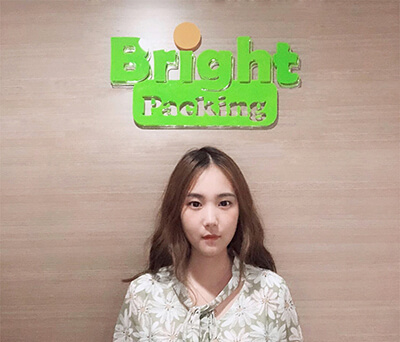 Lency, BD manager
5 years of foreign trade experience, making business development with clients around the world through ASI,SAGE,Alibaba, Global Source Platform and Canton Fair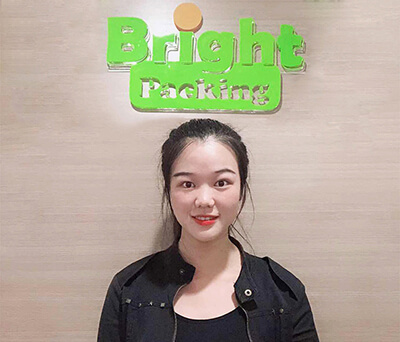 Alice, Merchandiser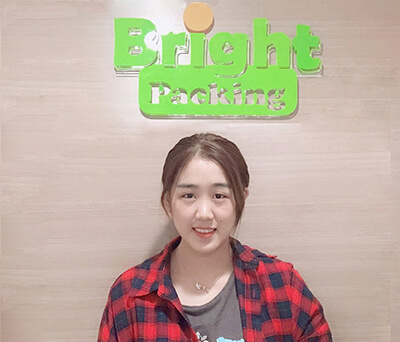 Jessie, Customer Service