Product Name: Die-Cut Aluminium Foil Lids
Usage: For heat sealing plastic cups.
Feature:High barrier, Easy Peel.
Description
Heat seal pre-cut lids (or die-cut lids) are one of Brightpacking Flexible Packaging's key products. We manufacture high quality printed lids for the dairy, food and beverage sectors.
We produce rotogravure-printed quality polyester, aluminium foil and laminate lids and have the largest number of cutting presses in China and are constantly developing our products and keeping up to date with technical advancements. 
Advantages
Over 200 unique shapes of lids
Gravure printing
Speciality inks and finishes, including metallics
Design and originations studio to develop designs
Various embossing patterns including random grub, pin dot, linen and customer specific patterns
In-house lacquering and co-extrusion capabilities
Heat Seal lacquers, laminates and extrusion coated materials for sealing to most container materials including PS, PP, PE, PET,PBT PVC and ABS
Specs
Aluminum/Heat sealing lacquer
PET/Aluminum/Heat sealing lacquer
Aluminum/Heat sealing film
Rotogravure printing 10 colors
Application
yogurt, milk, cheese, ice cream, water, juice, beverage, coffee, tea, cosmetic, seasoning etc.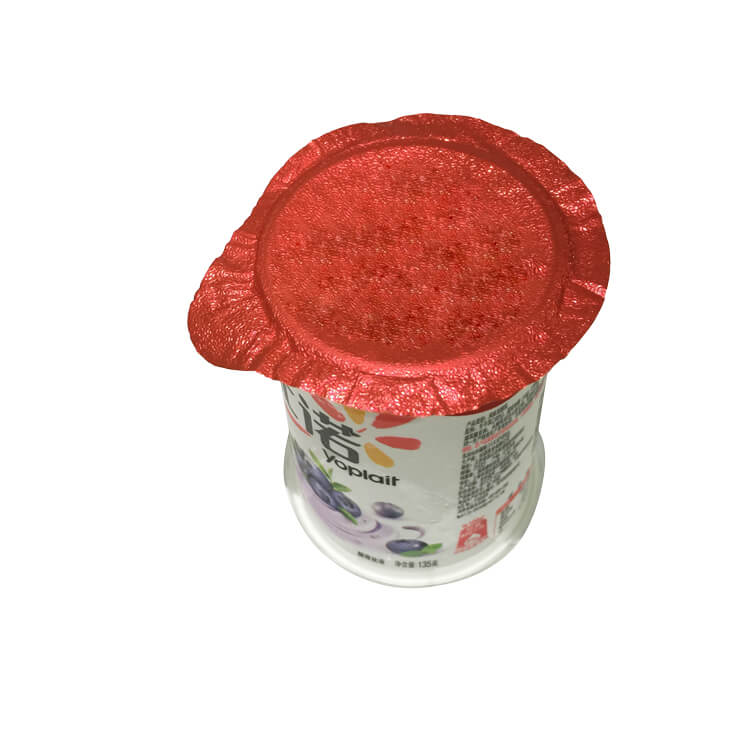 Packing details